The live-action Lilo & Stitch is expected to premiere on Disney+.
The roles of Lilo, Nani, and more have been cast.
There is controversy surrounding the casting of Nani.
Disney's trend of remaking their beloved animated movies into live-action films continues with Lilo & Stitch. Several announcements regarding the cast have been made, and there's already been some controversy involved.
The original animated movie was released in 2002 and made over $273 million at the box office. The film was also nominated for Best Animated Feature at the Academy Awards. The story revolves around Lilo and her older sister Nani following the death of their parents. Lilo ends up adopting Stitch, an extraterrestrial creature, as her "dog." Through Stitch's time with Lilo and Nani, he learns the true meaning of family.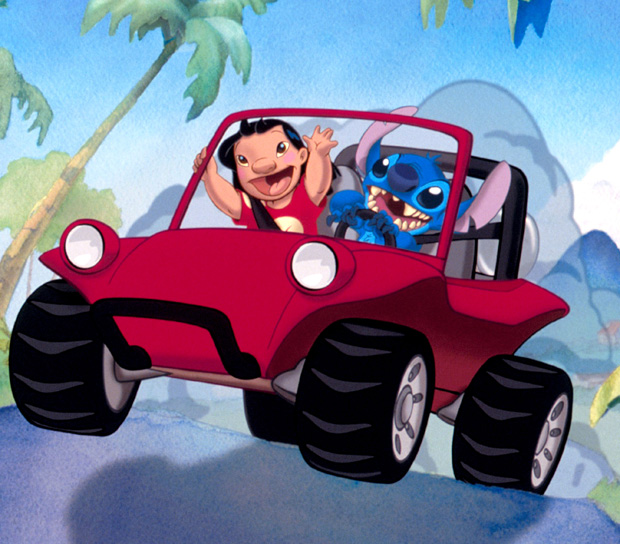 The success of Lilo & Stitch spawned a franchise that included three direct-to-video sequels. The movie also led to three television series, including Lilo & Stitch: The Series. Over 20 years after the original film, Lilo & Stitch is headed into live-action territory.
So, who is playing Lilo? Do we know who is voicing Stitch? Is there a release date yet? HollywoodLife has rounded up everything we know so far about the live-action Lilo & Stitch movie.
Lilo & Stitch Live-Action Movie Release Date
Disney has not revealed the release date for the Lilo & Stitch live-action movie as of April 2023. However, IMDb has the film being released in 2024. The movie will likely be released in late 2024 or early 2025. The live-action Lilo & Stitch is expected to debut on Disney+.
Lilo & Stitch Cast
The live-action Lilo & Stitch movie will feature an all-new cast. Newcomer Maia Kealoha will play Lilo. Sydney Agudong is set to play Nani. Sydney, who is also a singer, previously appeared in On My Block and NCIS. Newcomer Kahiau Machado has been cast as David Kawena, Nani's love interest and Lilo's friend, according to The Hollywood Reporter.
No Time To Die alum Billy Magnussen and Zach Galifianakis have also joined the cast of the live-action movie, Deadline reports. Their roles have not been revealed.
Obviously, Stitch will be created using CGI technology. The voice actor for Stitch has not yet been announced. The original voice of Stitch, Chris Sanders, who also directed and wrote the animated film, told SYFY Wire in 2022 that he was "very curious" about how Stitch would be adapted into live-action. "I think the most obvious thing is Stitch has to be Stitch, visually [speaking]," he said. "Details count, so I'd be very curious how they handle Stitch's textures … If he's not the same shape, he's not the same character … Staying true to his appearance will be critical."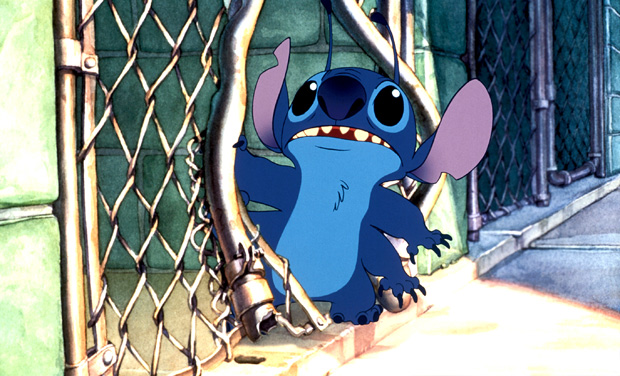 The Lilo & Stitch live-action film will be directed by Dean Fleischer Camp. Dean notably directed Marcel the Shell With Shoes On, which earned an Academy Award nomination for Best Animated Feature.
Lilo & Stitch Controversy
Sydney Agudong's casting as Nani sparked debate about whether or not Disney whitewashed the character. Sydney is multiracial and a native of the Hawaiian island of Kaua'i, but there have been discussions about colorism since Nani is a dark-skinned Hawaiian character.
"Not being Indigenous or from a PoC community, it may not be easy to see a problem with this casting, but within our communities this is a big issue," one person tweeted. "Nani is Indigenous Hawaiian with strong features and dark skin, this casting is blatant colorism."
Another person tweeted, "No hate towards the actress but you can't tell me this is Nani! The colorism is astounding! Why not hire a dark skin native Hawaiian?!"
Others came to Sydney's defense. One person wrote on Twitter, "This is Sydney Agudong, born & raised on Kauai. She is British/Irish/Filipino/Hawaiian or as we say in Hawaii, 'Hapa Haole'. Today should be one of the best days of her life, she got the role of a lifetime as "Nani". Instead, she wakes up to hurtful outrage she doesn't deserve."
Click to Subscribe to Get Our Free HollywoodLife Daily Newsletter to get the hottest celeb news.