Although Hogwarts Legacy has fulfilled the dreams of many Harry Potter fans with its spellbinding gameplay, some beloved elements from the books and movies sadly didn't end up making the cut; but it looks as though a newly announced Harry Potter game will deliver one feature that players have been longing to experience. Being developed by Unbroken Studios instead of Avalanche Software, the upcoming title will diverge significantly from the immersive, third-person RPG experience. From what's been revealed, however, it looks like something for witches and wizards (especially those with a penchant for magical sports) to look forward to.
It's possible that Hogwarts Legacy could incorporate this component through means of a future expansion, as it's one that already seems to have all the components ready in-game, but Hogwarts Legacy has no planned DLC so far, and even if Avalanche ends up announcing an expansion, its contents would probably differ greatly from that of the new Harry Potter game to avoid redundancy. While it may not be a part of Hogwarts Legacy per se, this fresh and promising title has the opportunity to revive some dreams that the latter had previously crushed, particularly in the subject of sporting.
Related: Two Hogwarts Legacy DLCs Are Basically Already Set Up In The Game
Harry Potter: Quidditch Champions Finally Makes Quidditch Playable
Harry Potter: Quidditch Champions, which was recently announced by Warner Bros. Games on Twitter, will be a multiplayer game based on the iconic wizarding world sport, Quidditch. Although the trailer doesn't reveal any gameplay, the Quidditch Champions FAQ writes that it "engages players in the sport of Quidditch and other broomstick adventures alongside friends in a competitive, multiplayer setting." The days of staring longingly at the empty Quidditch pitch in Hogwarts Legacy will soon be over, and not only that, but players will finally be able to share a magical Harry Potter experience with friends. The absence of both Quidditch and multiplayer elements in the RPG was indeed disappointing, but it looks like Harry Potter: Quidditch Champions will pick up the Quaffle instead.
How To Sign Up For Harry Potter: Quidditch Champions Playtest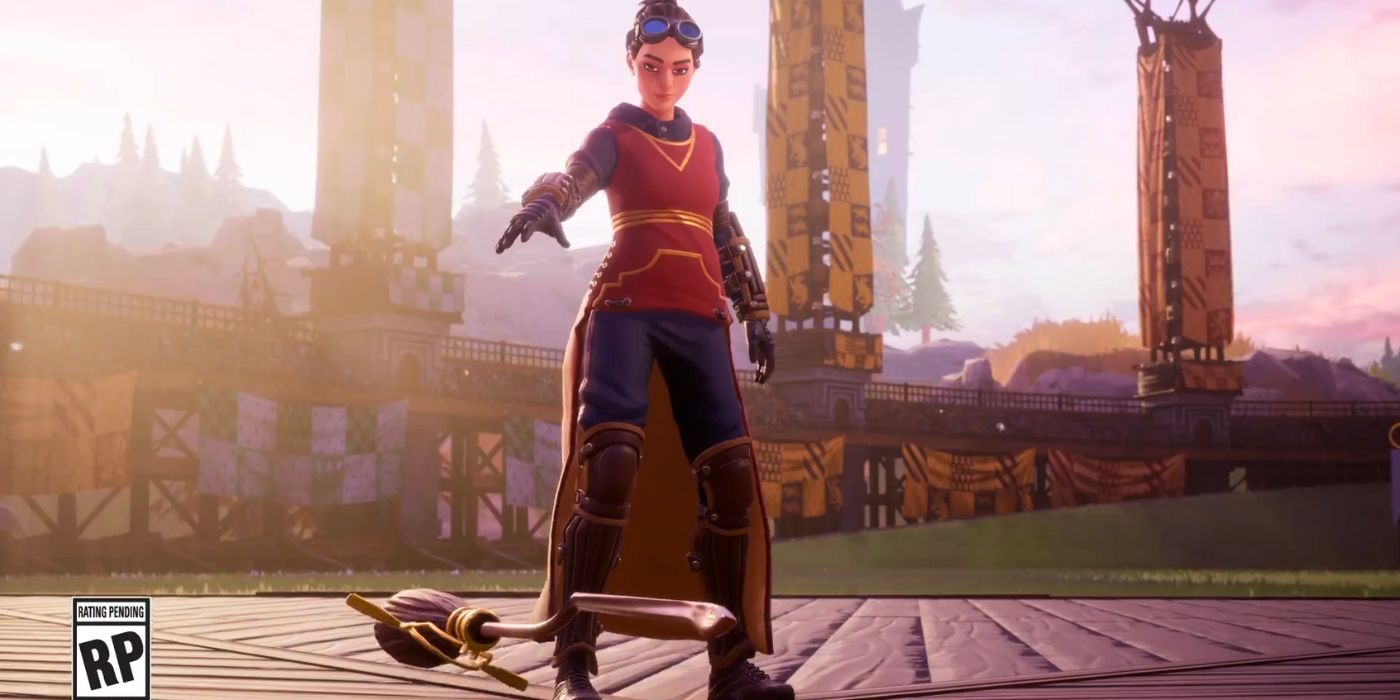 There isn't yet a confirmed release date for Harry Potter: Quidditch Champions, but Warner Bros. has already opened up the game for playtesting. Only a limited number of participants will ultimately be selected, but those interested in getting an early sneak peek can test their luck and sign up for the playtest on the Quidditch Champions website now. The FAQ page writes that the game will be available for PC and "consoles which have not yet been confirmed," but from the options listed on the playtest registration form, it looks like Unbroken Studios is considering the Xbox One, Xbox Series X/S, PlayStation 4 & 5, and Nintendo Switch alongside both desktop and laptop PC platforms.
The announcement of Quidditch Champions essentially confirms that Hogwarts Legacy won't receive a Quidditch DLC, but this is probably for the best, as problems with brooms and flying may have prevented players from getting the sporting experience they deserve. Instead, the upcoming standalone title will pick up on the RPG's slack, both in the Quidditch and multiplayer departments. Only those who are selected to participate in the playtest of Harry Potter: Quidditch Champions can partake in the thrilling magical sport for now, but Hogwarts Legacy players can take solace in the fact that they'll be taking to the skies in the name of Quidditch before long.
Source: Warner Bros. Games/Twitter, Quidditch Champions (1, 2)
Editor's Note: Harry Potter creator J.K. Rowling has been accused of transphobia by those in the LGBTQ+ community. Although not directly involved in the development of Hogwarts Legacy, Rowling does stand to earn royalties from the game. We would like to reiterate our support for trans rights and that trans identities are valid. Support services are listed below for trans people impacted by discussions of transphobia.
In the USA:
In Canada:
In the UK: