NeNe Leakes may not be a member of the Real Housewives of Atlanta cast anymore, but that doesn't make her less of an icon. She gave us forever-quotable television moments. Meanwhile, she's delivered some stunning looks. Here are some of her best fashion moments from over the years.
A Dose Of Sunshine
NeNe knew to keep it classy as far as her earliest looks were concerned. This lacy yellow blouse gave her an aura of confidence while allowing her to maintain dignity and poise. The simple black trousers paired perfectly with the brown shoes. She left everybody eating this one up, and then begging for more. A star was born, so what better color to represent the incredible rise NeNe knew the future had destined for her? Sophistication and style combined.
Upping The Fashion Stakes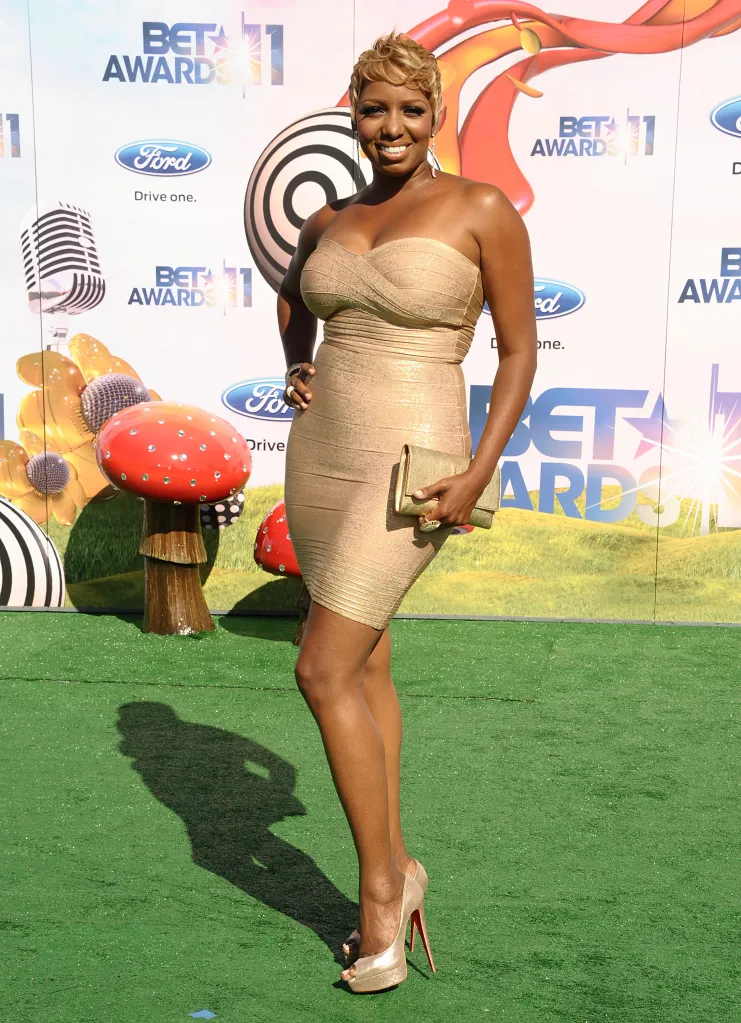 As NeNe settled into her role as a reality TV icon, she upped her game when it came to serving fashion. This was one of many looks in the early 2010s that allowed her to show off her elegant side. While she may have been spitting fire at other Real Housewives castmates, she proved that she could also give beauty and class with this outfit. Gold represents first place, and NeNe knew she was going to be leagues ahead of other RHOA stars when it came down to fashion.
Sophistication Defined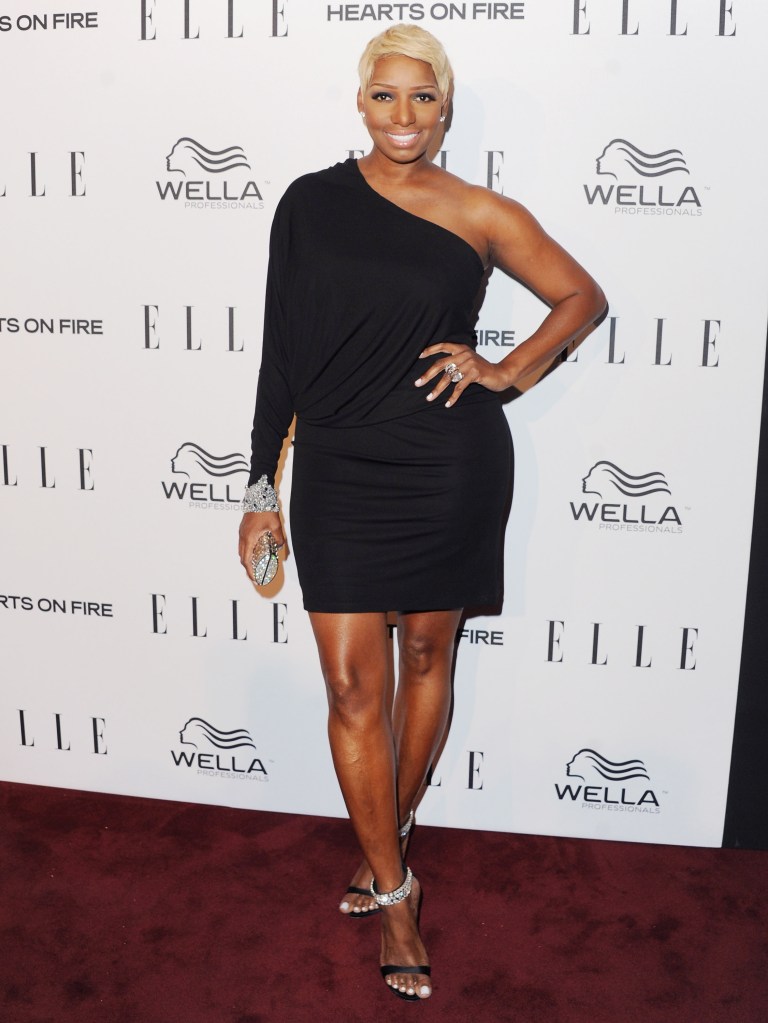 Sometimes less is more, and the off-the-shoulder outfit NeNe sported here is the perfect example of that. NeNe has worn a number of dresses of this type. But it is this simple black offering that sticks with us. She combined black heels and some stunning silver jewelry with the dress to make for an unforgettable fashion moment. Factor in that pussycat wig and you have this exceptional final result. NeNe elevated this classic look. Simply beautiful!
Making Her Mark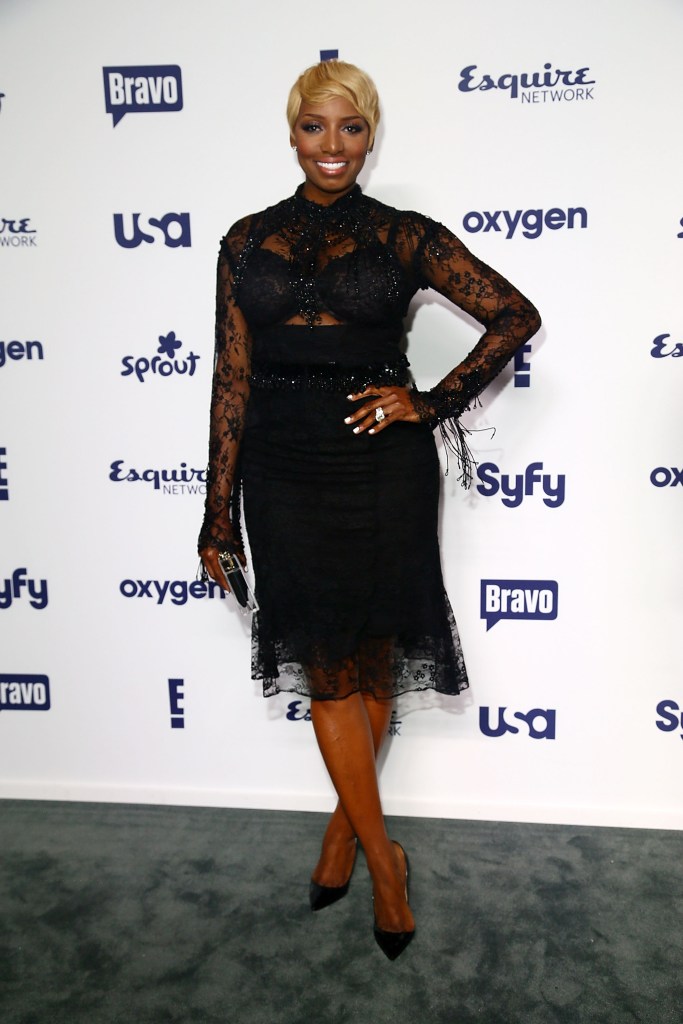 This lacy black number is as sexy as it is sophisticated. All black everything seemed to be the theme for NeNe on this night, and she absolutely knocked it out of the park with this ensemble. She contrasted the outfit with her white painted nails. And it has to be said, this is one of the cleanest looks she has ever embodied. The dangling tassels from her wrist are playful, but give the message that she is not a woman to be played with. Play with this fire and you're gonna get burned.
You Will Go To The Ball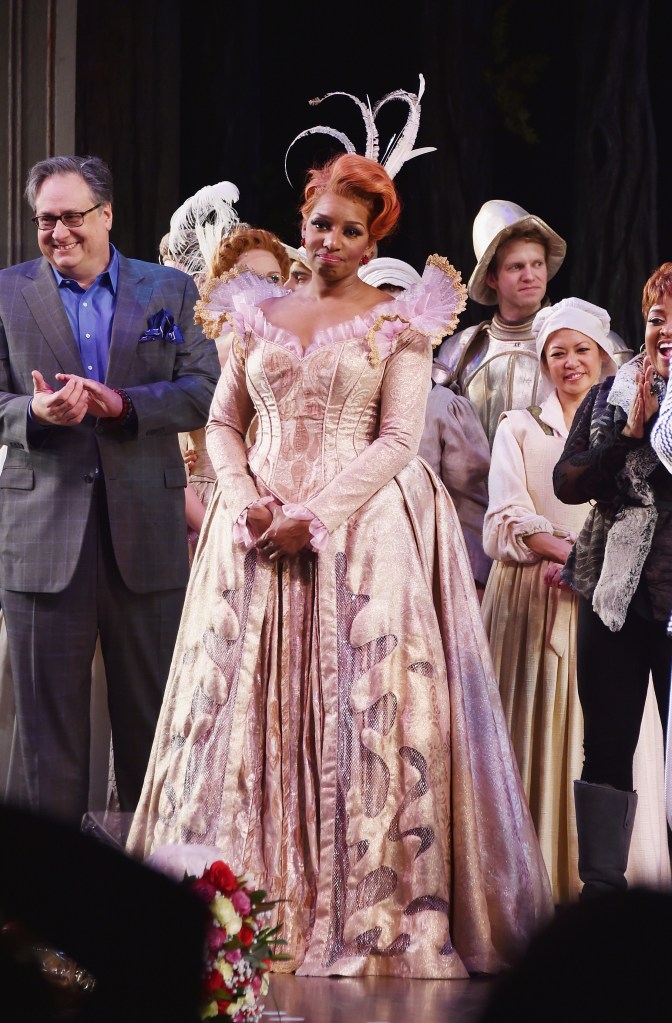 NeNe has proven herself time and again to be a wonderful actress, as well as a reality star. Here she is pictured in her final performance of Rodgers + Hammerstein's Cinderella, in an incredible costume that will see her legacy live on through the character for decades to come. While this wasn't technically a fashion choice she made by herself, it is still a memorable look that will stick with her fans for some time. Especially those who were lucky enough to see her performing in the show!
Royal Glamor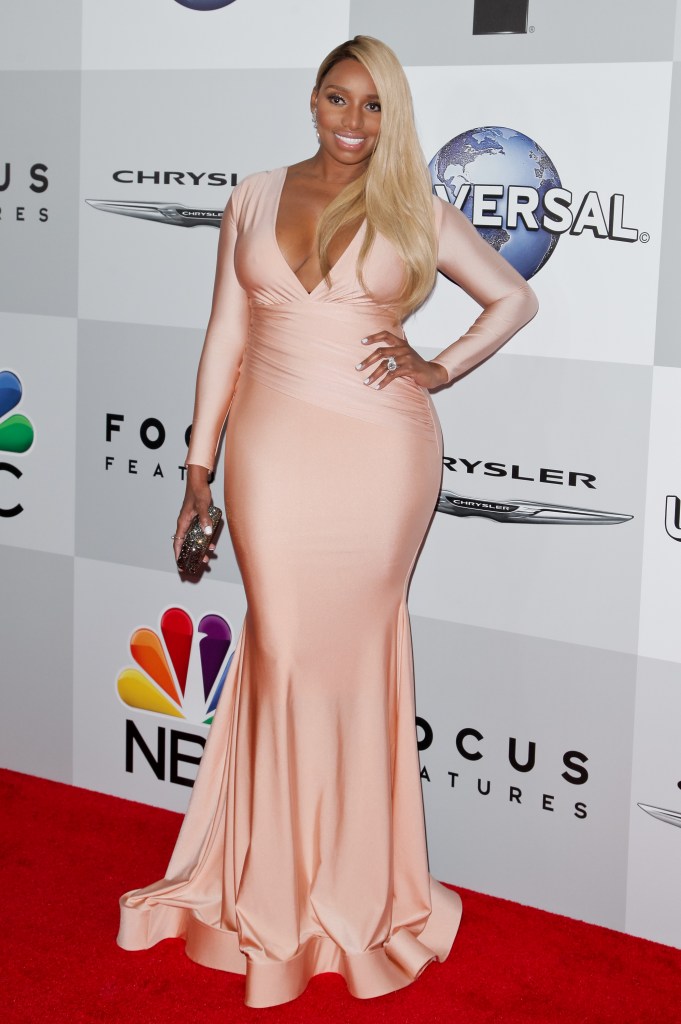 This peachy gown gives off a regal air. NeNe has never looked more glamorous than she does here. She was on hosting duties for the Golden Globes After Party in 2016. And she demanded that every head in the room be turned in her direction with this look. The Walter Collection gown stole the spotlight from some of the night's biggest celebrity guests. It hugged her curves and showed the world exactly why she has become such a household name for reality TV fans.
Keeping It Cute With Andy Cohen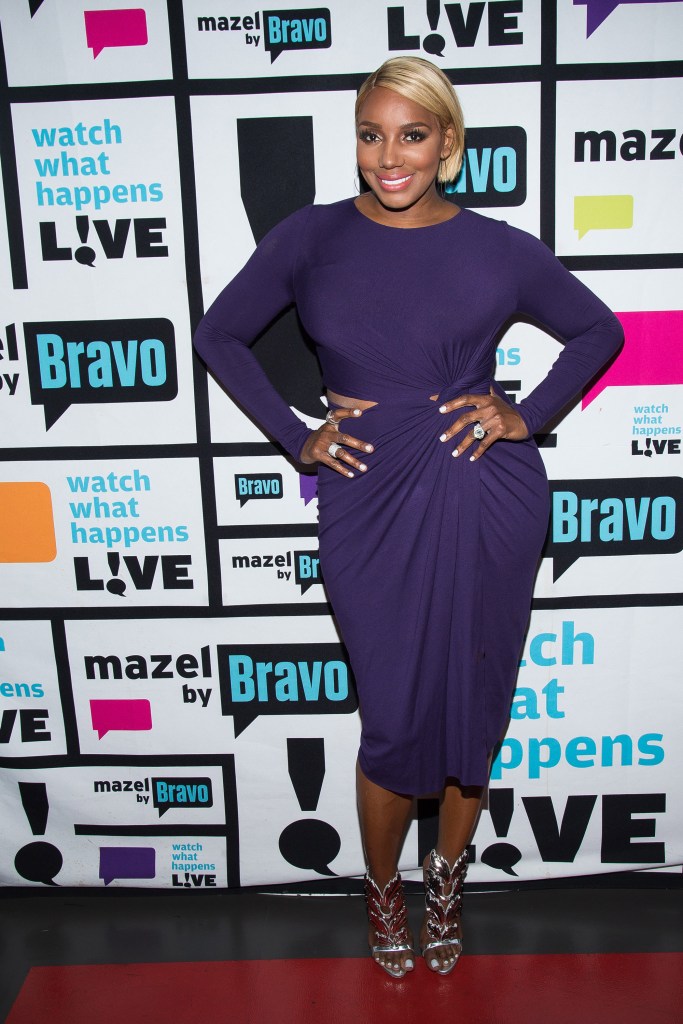 You'd be forgiven for not knowing exactly how many times NeNe has appeared on Watch What Happens Live with Andy Cohen. A former regular guest, she mixed up her outfits with every appearance. This may just be the best one she wore. Despite it being a subtle fashion serve, it's still doing the job of making NeNe look radiant from top to bottom. Those heels are the defining finishing touch, and look as if they've been ripped off of the feet of the Greek god Hermes.
Showing A Little Skin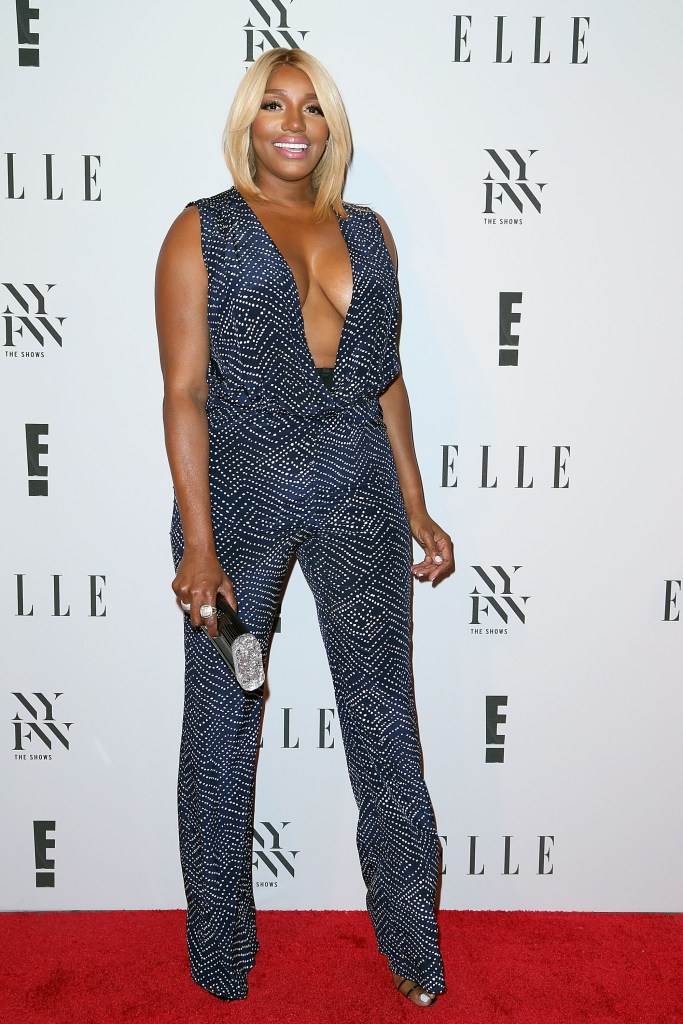 If you've got it, flaunt it! NeNe certainly isn't afraid to feel her oats. If she wants to show some skin, then more power to her. She looks absolutely incredible when she's doing it. This sequined jumpsuit allows her to go for a more ostentatious outfit than we have become used to from the RHOA legend, but it is giving us everything we need and more. The simple black bag with glittering edges, combined with the silver rings, makes for a memorable offering all around.
Sports Chic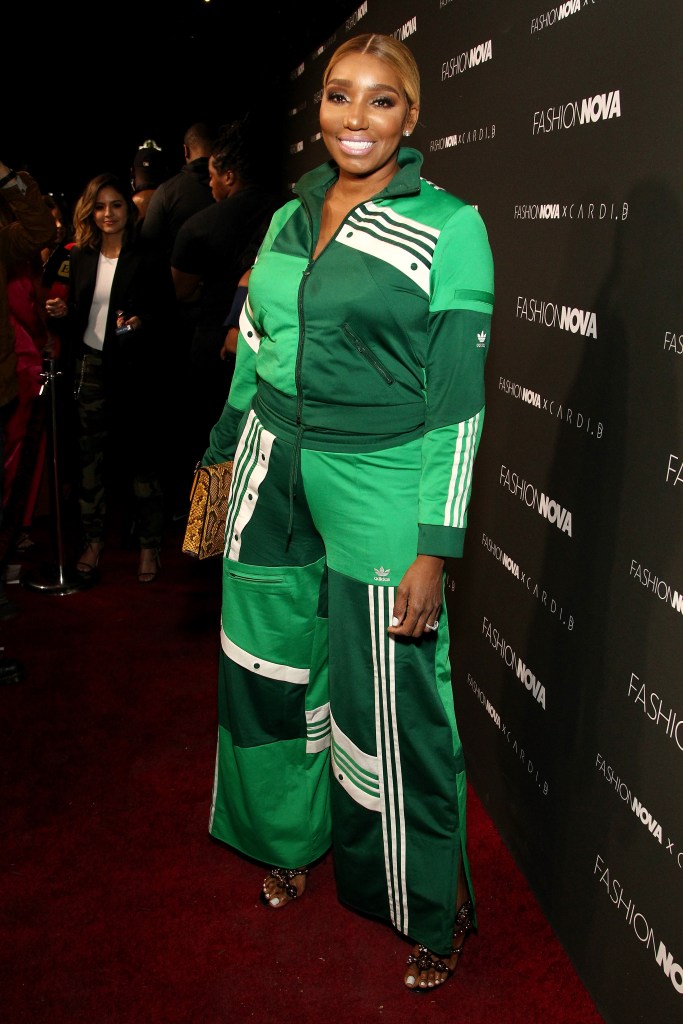 NeNe knew exactly how to pull off this Adidas tracksuit. It may not actually be convenient if you're doing laps or running a marathon, but that's not the point here. This is a fashion statement, and that is something the Queen of Atlanta knows how to do effortlessly. When you're headed to a fashion event, you have to do something special to stand out from the crowd. NeNe has passed this test on the red carpet with flying colors. It's just a taste of what she can do.
Ready For Her Closeup
NeNe seems to have only grown in confidence when it comes to her fashion choices in recent years. This pink outfit is one of the most daring she has ever worn. We're thankful she gave it the opportunity to shine. The fabric clings to her body in all of the right places, and when she could have gone for an exaggerated heel to really show off, she instead went for something a little simpler, with some jeweling along the top of the strap. It's a gorgeous ensemble.
TELL US – WHAT'S YOUR FAVORITE NENE LOOK FROM OVER THE YEARS? IS SHE ONE OF THE MOST FASHIONABLE REAL HOUSEWIVES OF ALL TIME?
[Picture Credit: Charles Sykes/Bravo]
Source link