Resident Evil 4 Remake's Skull Mask accessory may not be the most useful item in the game, but it is a stylish option for players who want to showcase their appreciation for the title. In addition, the Skull Mask can be one of the first costume accessories players unlock, which is quite simple. This is especially true when compared to a few of the other costume accessories in Resident Evil 4 Remake.
These accessories are considered additional content and cannot be bought from The Merchant. In fact, they have to be obtained and equipped differently. Some even grant in-game benefits, such as infinite ammo or reduced damage. Here's what players need to do to get the Skull Mask in Resident Evil 4 Remake.
How To Get Skull Mask Accessory In RE 4 Remake
To obtain the accessory, players will need to complete the survival horror game's campaign on any difficulty. Unlike the Chicken Mask in Resident Evil 4 Remake, which requires them to complete the main story with an S+ Ranking on the Hardcore difficulty mode, this one requires the campaign to be completed. Without a mode or score requirement, getting the Skull Mask is one of the easiest tasks involving accessories.
Regardless of the chosen difficulty and how well-evaluated players are at the end of the campaign, they will unlock the Skull Mask, along with a few other accessories that share the same easy requirement. Once it is obtained, it can be bought in the Extra Content Shop for 1,000 CP. Players can then equip Skull Mask on Leon and start another run in Resident Evil 4 Remake, in which it will be shown.
Does The Skull Mask In Resident Evil 4 Remake Have Benefits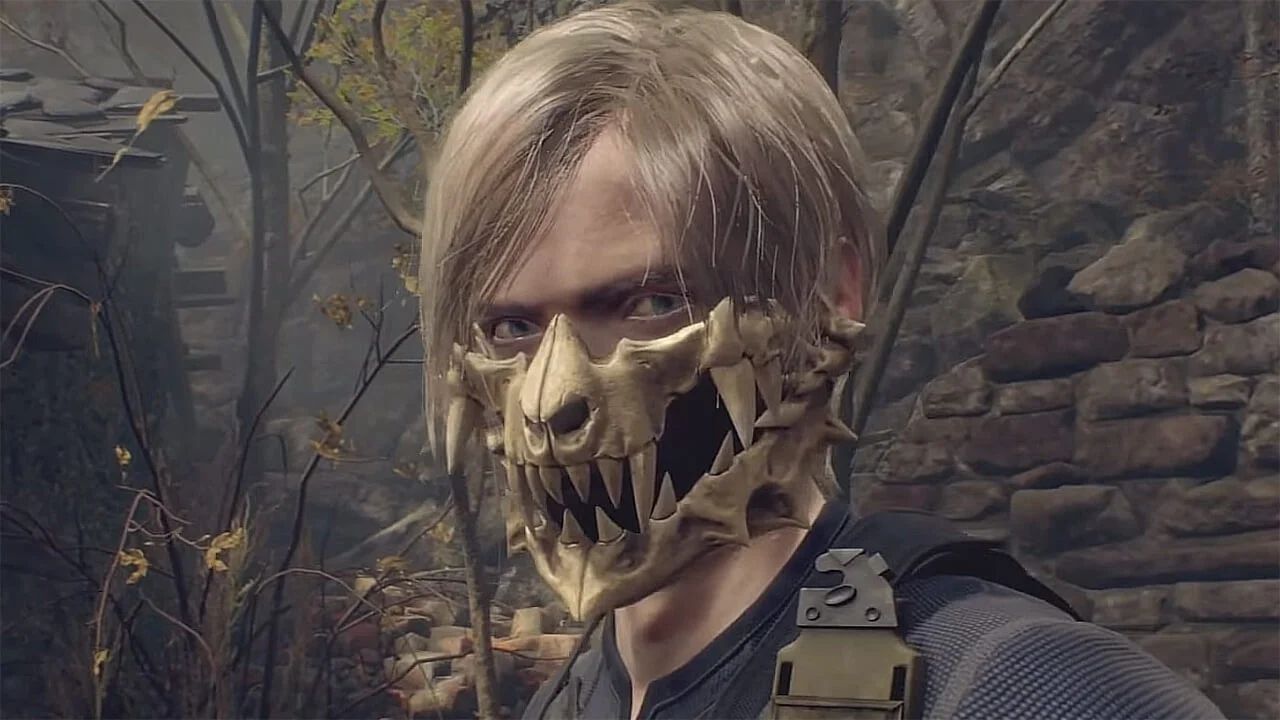 The only issue with the item is that it is effectively useless. The Skull Mask has no in-game effect whatsoever; equipping it is merely for cosmetic purposes. The accessories that grant in-game effects, including reduced damage input and even improved melee damage output, for example, are usually locked behind a certain difficulty level completion, a high overall story score, or even both. Resident Evil 4 Remake's Cat Ears, which grant infinite ammo, are extremely hard to obtain, as opposed to the Skull Mask.
Despite its gameplay inefficiency, the Skull Mask is a stylish cosmetic treat to equip during a second playthrough, for example. However, it would be best used in playthroughs where players are focused on getting the other accessories that actually provide in-game bonuses. There are many secrets to unlock within Resident Evil 4 Remake, and the Skull Mask is one of the easiest ones to start with.
Source: YouTube/Backseat Guides
Franchise:

Resident Evil

Platform:

Microsoft Windows, PlayStation 4, PlayStation 5, Steam, Xbox Series X/S

Released:

2023-03-24

Developer:

Capcom Division 1

Publisher:

Capcom

Genre:

Survival Horror, Action

ESRB:

M

Summary:

Resident Evil 4 Remake is a reimagining of the original classic released on the Nintendo GameCube in 2005. A survivor of the Racoon City incident, Leon S. Kennedy, has been conscripted to serve as a member of the President of the United States Secret Service. However, with Umbrella disassembled, a new threat emerges – a cult known as the Los Illuminados, led by Osmund Saddler. Saddler has kidnapped the President's daughter, Ashley Graham, and Leon has been dispatched to her last known location – a remote region deep in the heart of Spain. Carrying a heavy heart over his failure to stop Raccoon city from being wiped off of the face of the Earth, Leon looks to redeem himself by saving Ashley and putting a stop to this new threat. Resident Evil 4 Remake will follow in a similar vein as the Resident Evil 2 & 3 remakes, with overhauled graphics and the evolved third-person action/horror gameplay the series has become known for.

How Long To Beat:

15 hours

Legendary Edition Available:

Resident Evil 4: Deluxe Edition

Prequel:

Resident Evil 3

Sequel:

Resident Evil 5
Source link