Former Real Housewives of Atlanta star Cynthia Bailey has always had an eye for fashion. Having worked as a model since the age of 18, it's easy to understand why. Then moving into the world of reality television in 2010, we watched her incredible fashion moments play out in real time. Here are some of her best looks over the years.
Model Behavior
Before her years on Real Housewives, Cynthia was already turning heads thanks to her work as a model. Here she had paired a netted fabric blouse with a denim skirt, and it looks as though she had a blazer or coat of some sort that sat atop the look. It's stunning from whatever angle you look at it. No wonder she had everybody's eyes on her as she strutted her stuff down the runway. We're not sure if the light is hitting that belt in just the right way, or if there is a heart emblazoned on it. It looks great regardless!
Gorgeous In Georgia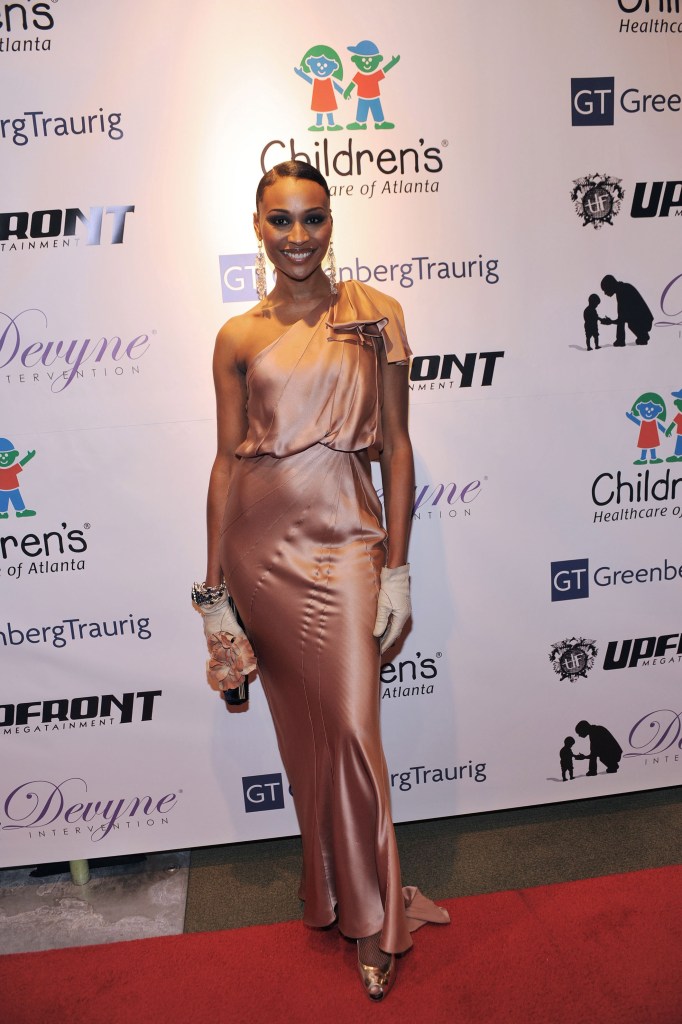 Cynthia is delivering some Great Gatsby vibes in this beautiful ensemble she wore for a Christmas gala. If you look up the word "elegance" in the dictionary, Mrs Merriam Webster would serve up this picture. It is classy and sophisticated. Cynthia's look makes a statement, without being too much or over the top. The bronze color of the gown reflects each flash and light beautifully. Completing the look with those shiny bronze heels was a perfect choice.
Let's Get Real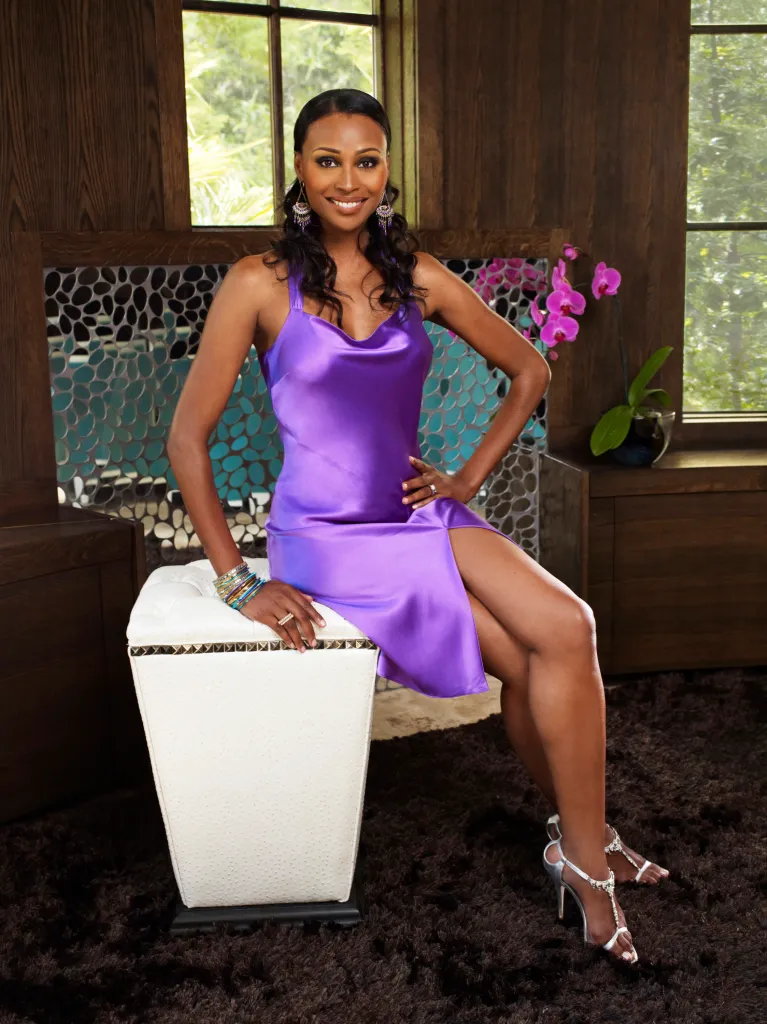 Cynthia knew that when she joined RHOA in Season 3, she had to come out swinging in the fashion stakes. She was going to be standing next to some incredible women in the series, after all. This purple dress is quite basic, but it does the job of showcasing Cynthia's natural beauty. She didn't come onto the show to prove herself or make a point. She was simply going to be herself, and that was replicated in this outfit. A brave move, but one that paid off.
Wedding Bells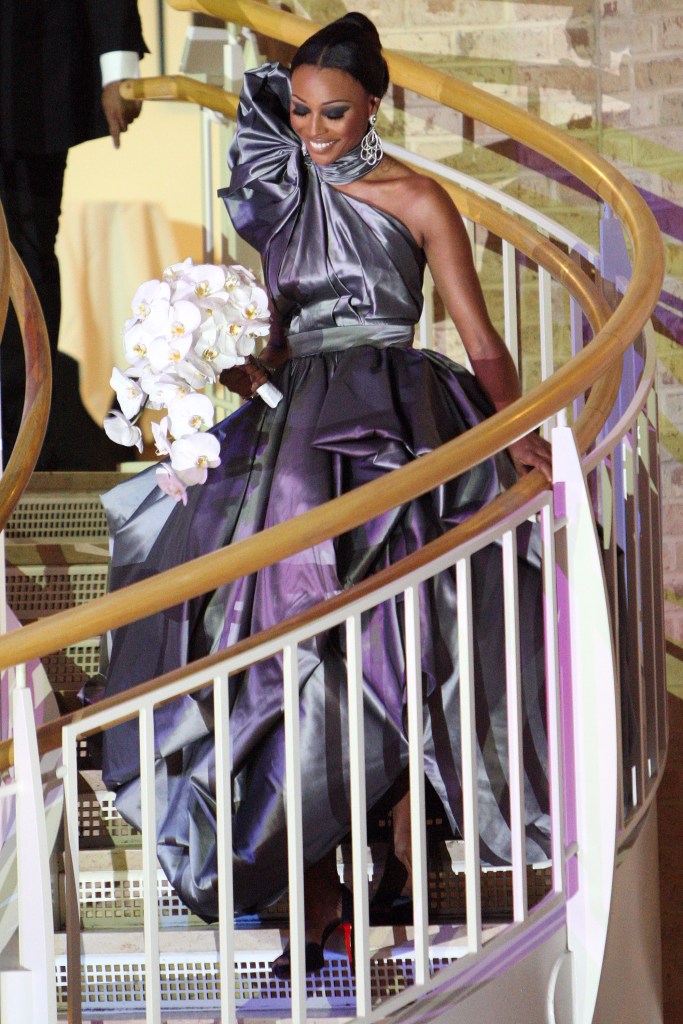 While Cynthia's marriage to Peter Thomas didn't last, you cannot deny she looked absolutely incredible in her choice of wedding gown. She decided to throw away the classic white, instead donning a shiny grey dress that left everybody's jaw on the floor. The white flowers she carried were allowed to stand out on their own thanks to her untraditional choice of dress color. If Atlanta made princesses, then Cynthia is pure royalty. A historic Bravo moment.
Served Up On A Silver Platter
In a look that actually looks a little reminiscent of her wedding gown, Cynthia delivered a breathtaking moment at the Betsey Johnson fashion show during Mercedez-Benz Fashion Week Spring 2015 in September 2014. With the theme of "MODERN Love and Marriage," you would expect no less from the fashion world. Cynthia showed she still had what it takes to command the runway in this tin-foil piece. There's no need for a prenup in this fashion choice!
Go Red For Women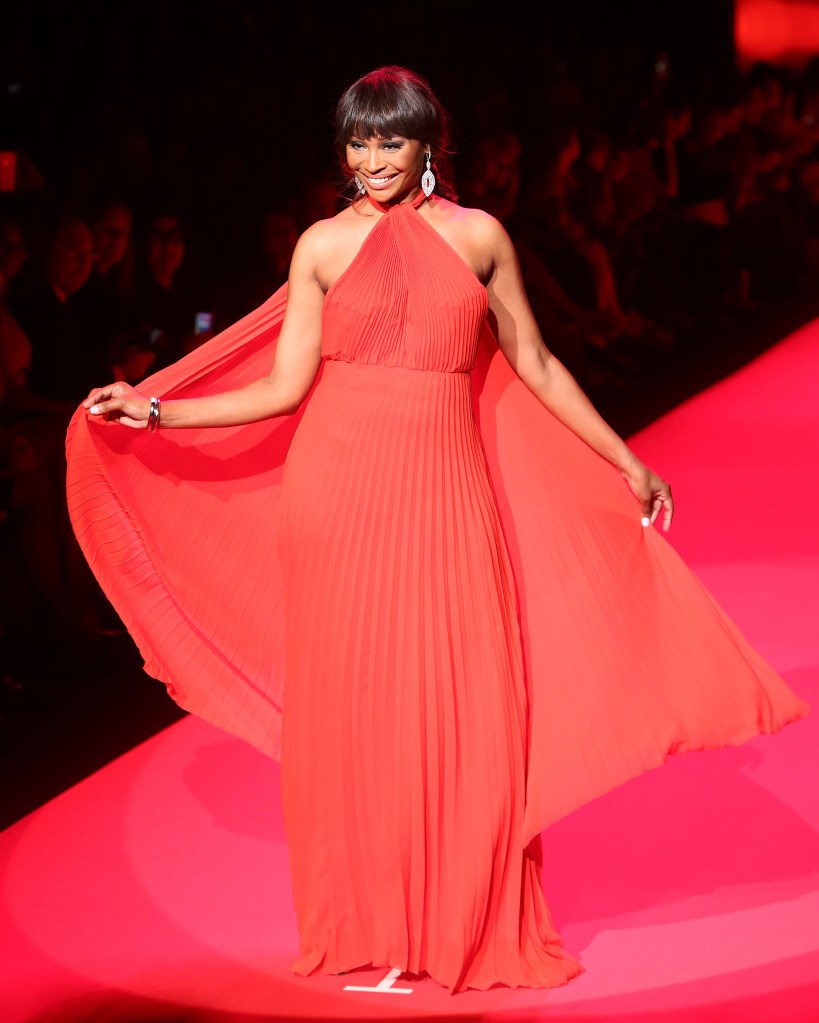 Keeping it cute, classy, and dignified comes second nature for Cynthia. That is something she extends to her fashion choices a lot of the time. And she certainly did so while walking the runway for the Go Red For Women fall 2015 fashion show. While a number of famous faces were in attendance to raise awareness of heart disease in women, Cynthia stole the show. She's an absolute knockout, and this dress is a solid 10/10. Only simple bracelets were necessary to complete the look.
Sleek And Stylish
There doesn't seem to be a color that Cynthia cannot rock. Whenever she turns up to Watch What Happens Live, fashion fans know they're in for a treat. This burgundy piece leaves less to the imagination than a lot of the outfits Cynthia has chosen to wear in the past. Despite that, she still maintains an air of grace and dignity. Some women just know how to deliver a memorable fashion moment, and that is exactly what Cynthia has done here. She doesn't have to try too hard: it just happens naturally.
Disco Fever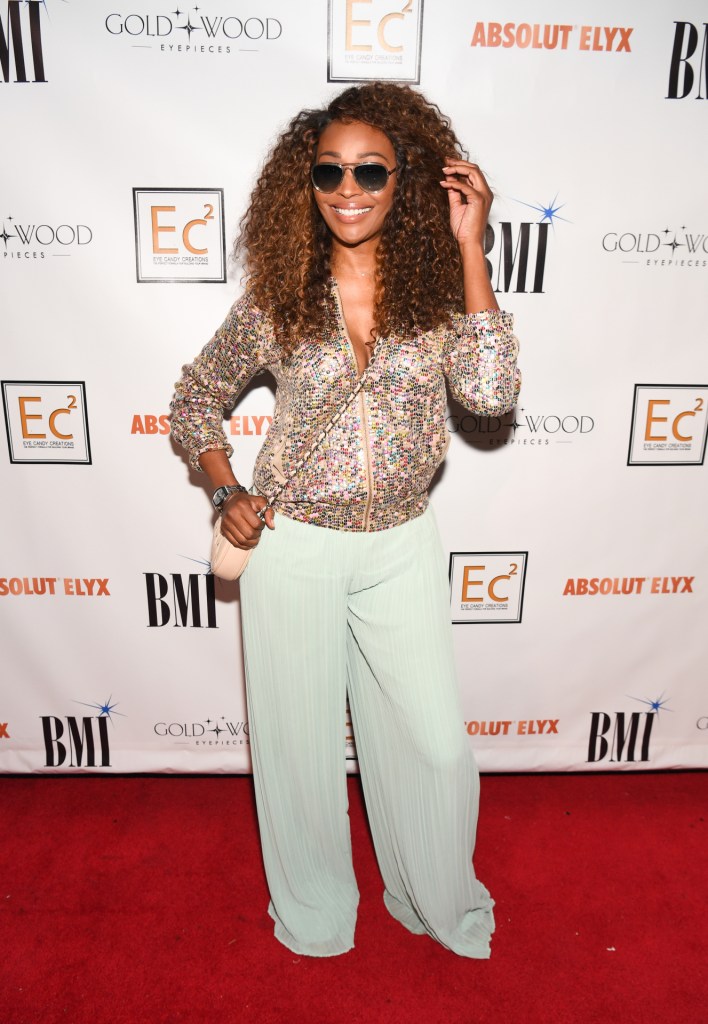 Cynthia here is offering up a completely unique look to what we are used to seeing. She looks disco ready for whatever party may be in store! The curled hair and colorful sequined jacket give off 80's vibes, and the airy pants look more comfortable than should be legal. It's an outfit she looks extremely happy to be wearing. The natural good energy radiating off of her is clear to see. If you need some tips on being cool, then Cynthia is exactly the right person to speak to.
A Trifecta Of Feathers
Looking gorgeous comes naturally to Cynthia. This stunning deep blue gown is patterned with two rich red roses. Wearing feathers on top of her head may not have been the obvious decision, but it is one that certainly pays off. Completing the look with a small red and pink sparkling purse, Cynthia has never looked better. The years may have gone by since Cynthia's modeling days, but some beauty lasts forever. A regal serve that slays any competition.
Sapphire Shine At BravoCon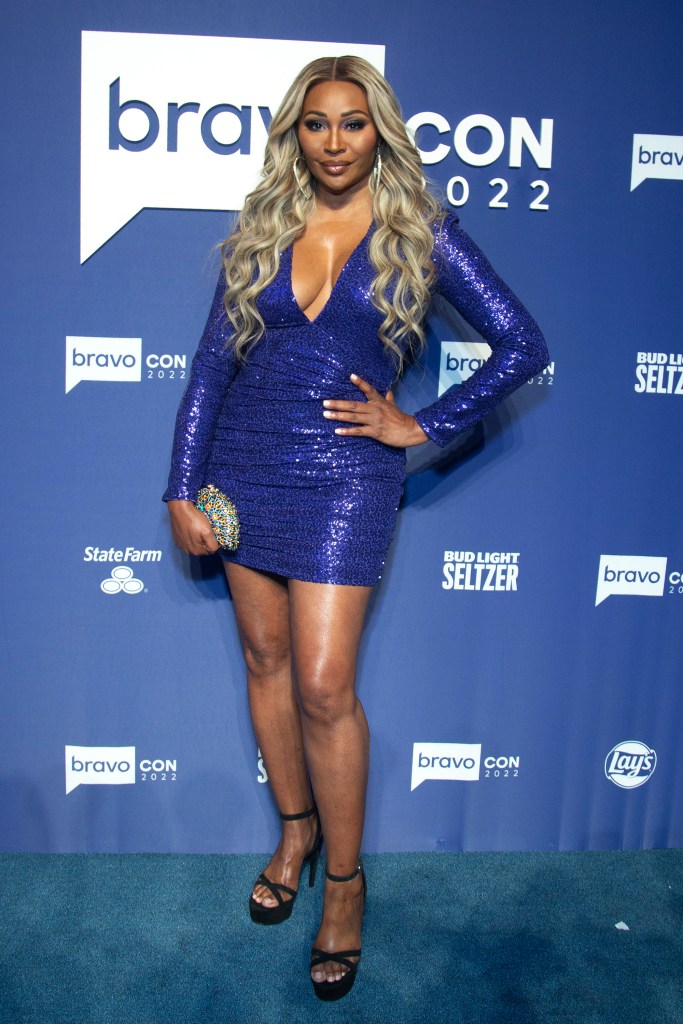 She may no longer be a full-time cast member on Real Housewives of Atlanta, but that didn't stop Cynthia from serving RICH energy at BravoCon 2022. This sparkling short sapphire dress gives Cynthia the burst of energy to pop in front of the cameras. Even though she was standing in front of a blue background and on top of a blue carpet. While a lot of people would be washed out by the colors around them being the same as their outfits, Cynthia just knows how to work a camera. Utter perfection.
TELL US – WHAT ARE SOME OF YOUR FAVORITE CYNTHIA FASHION MOMENTS? IS SHE THE MOST STYLISH REAL HOUSEWIVES OF ATLANTA ALUM? HAVE THERE BEEN ANY FASHION FAUX PAS?
[Photo by: Charles Sykes/Bravo/NBCU Photo Bank via Getty Images]
Source link