"It's been so long," Frank Ocean addressed the Coachella 2023 crowd, "and I have missed you." Frank's fans have missed him as well. The last time put on a live set was in 2019, but he hasn't performed material from his acclaimed album Blonde since a few years before that. That's why his headlining Coachella 2023 set was the most anticipated set of the entire festival and, after a bewildering and disjointed performance, fans were disappointed when it fell short of expectations.
People from all across the festival grounds started happily flooding to the main stage up to an hour before Frank was originally supposed to perform. But the energy began to die down when he was 15 minutes late to the stage… then 30… then 45 minutes. Finally, after making the crowd wait an hour, the stage lit up and dancers began walking in circles around a small cluster of instruments. The problem was that Frank himself was nearly impossible to see. He launched into a stripped-down rendition of "Novacane," but a metal gate was blocking the crowd from seeing him from their vantage point.
He then transitioned into a soulful rendition of "Crack Rock" before the metal gate finally lifted. After singing an electric-twinged version of "White Ferrari," Frank finally addressed the crowd. Giving some context to his reserved stage presence, Frank paid tribute to his late brother and explained what the performance meant to him. "These last couple of years, my life changed so much," he said. Frank recalled fond memories he had of attending Coachella with his brother. "I know he would have been so excited to be here with all of us," he continued. Frank also added how he used to try to avoid coming to Coachella, which might have been an explanation for his underwhelming performance. "I feel like I was dragged out here at the time because I hated the dust out here."
When he did finally get to his hits like "Nike," and "Nights," Frank didn't even perform. Instead, the songs played over the speakers while he sang along with the crowd. Overall, his set felt aimless and unplanned. There were long pauses between each song, making it seem like Frank was making the setlist up on the fly. He would walk off the stage for lengthy intervals, leaving the crowd wondering if he was going to come out with a guest or something else he had planned (hint: he didn't).
Halfway through his performance, Frank's set was interrupted by a DJ — who should have opened instead — and a twerking security guard. After about an hour and twenty minutes, Frank got back on the mic to say: "Guys I'm told it's curfew so that's the end of the show." People in the crowd were confused and waited around until the lights officially shut off because they were convinced he was joking. Overall, the only redeeming part of Frank's set was when he addressed his next album, which he made clear isn't coming any time soon. "I'm here, because, it's not because of a new album. It's because — not that there's not a new album — but there's not right now."
As festivalgoers flocked to the exit, nearly everyone could be overheard unpacking what a disappointment the show had been. "That sh*t was f*cking horrible," I heard someone next to me tell their friend. Another woman said she was about to re-download Twitter, which she hadn't had in nearly a year, just to "read the sh*t people are talking about the set." The acoustic nature of his set would have been better suited to a more intimate environment — say, a venue with limited capacity — but not at the headlining spot at one of the world's largest music festivals. Even with the confusion around what he was trying to accomplish with that performance, one thing is abundantly clear: People won't be hounding Coachella for Frank to headline again any time soon.
Thankfully, not every performance was as unsatisfying as Ocean's. Artists like Latto, Kali Uchis, and Dominic Fike made up for the headliner's disaster. Latto brought all the energy out to her star-studded set at the Sahara tent. The rapper was able to hype up the crowd and feed off their energy, even inviting one lucky fan on stage to get up close and personal with her dancers. She kept everyone engaged with hits like "Soufside," and "Big Energy" and brought out several guests; She invited TiaCorine to perform their unreleased "Freaky T" remix, then Lola Brooke came out for their collab "Don't Play with It." Finally, Saweetie surprised the crowd to deliver her verse in "Bitch From da Souf" and give a short, heartwarming speech, giving Latto her flowers and leading the crowd in an "I love Latto" chant.
Like Latto's set, Kali Uchis was also a highlight of the day. She opened her main stage set with her viral song "Telepatía" before bringing Tyler The Creator out for their joint track "See You Again." Omar Apollo was next to grace the stage, delivering their recent collab "Worth The Wait." Then, Don Toliver — Uchi's boyfriend — appeared to sing his verse in "Fantasy."
Though he didn't bring out surprise guests like Uchis and Latto, Dominic Fike's Coachella 2023 also performance deserves some praise. The singer and Euphoria actor had fans screaming along to tracks like "Babydoll" and teased his next album, which he confirms is finished, with the unreleased track "Ant Pile." He also ran through his just-released track "Dancing In The Courthouse," which he thanked his fans for showing love to, before closing out the set with the breezy pop number "Why."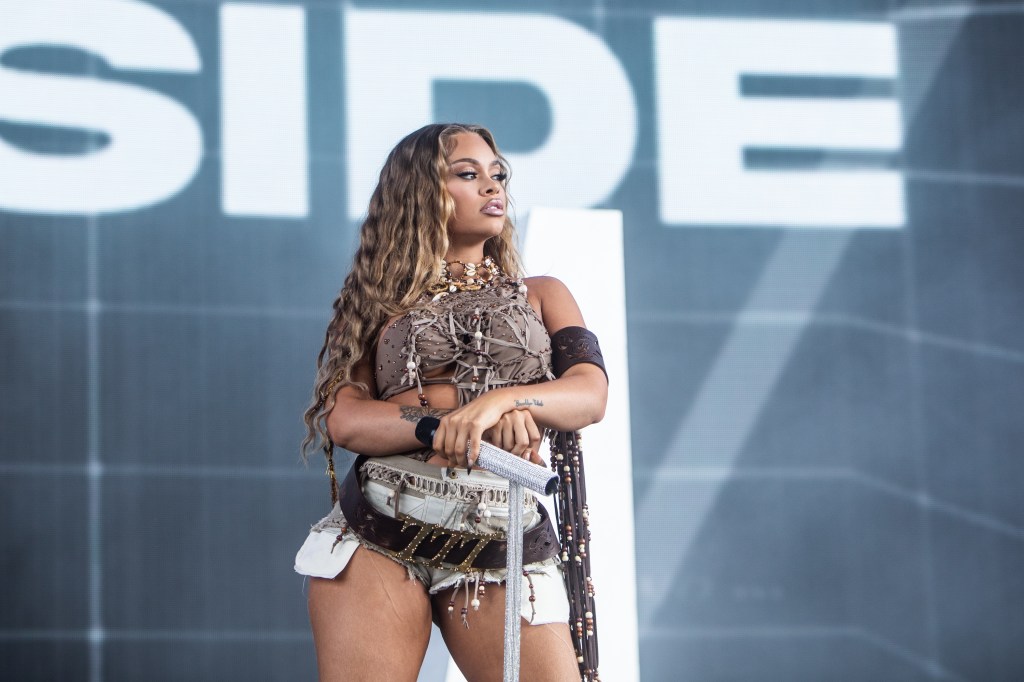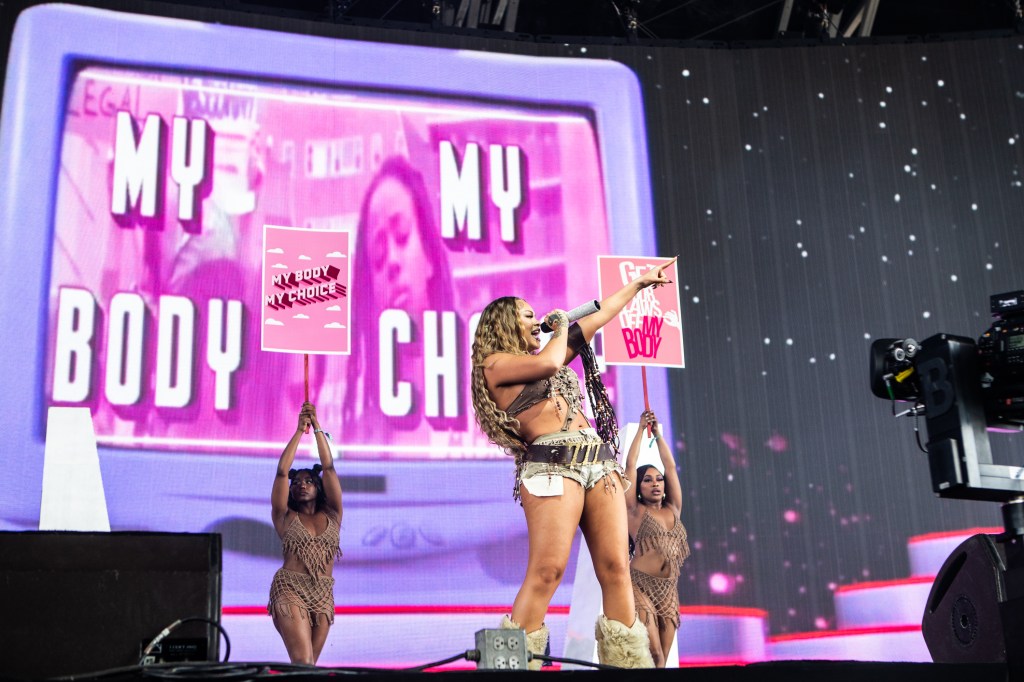 Find more of our Coachella 2023 coverage here.
Source link