From MCU mainstays to promising newcomers to its Oscar-winning star, the Captain Marvel cast is full of great actors playing beloved comic book characters. Set in 1995, Captain Marvel revolves around a fighter pilot named Carol Danvers, who gains superpowers but loses her memories after being imbued with the cosmic energy of an Infinity Stone. When she returns to Earth in pursuit of shape-shifting Skrulls, Carol starts to piece together her backstory to figure out what happened to her. Along the way, Carol encounters exciting new characters like Talos and familiar MCU icons like Agent Phil Coulson.
With a worldwide gross of over $1 billion (via Box Office Mojo), Captain Marvel became one of the MCU's highest-grossing solo movies. It also received positive reviews from critics to match its commercial success. A big part of what made Captain Marvel a resounding hit was the work of its star-studded cast, who committed wholeheartedly to playing their iconic comic book characters authentically. Some familiar faces from previous MCU movies had to be digitally de-aged to reflect Captain Marvel's 1990s setting. The Captain Marvel cast brought this high-flying superhero adventure to life with gusto.
RELATED: 10 Ways Captain Marvel Subverted The Conventions Of MCU Origin Movies
Brie Larson, Mckenna Grace & London Fuller As Carol Danvers / Captain Marvel
Brie Larson leads the Captain Marvel cast as the titular Carol Danvers. In flashbacks, Mckenna Grace plays Carol at age 13 and London Fuller plays her at age six. Larson had previously played Grace Howard in Short Term 12, Envy Adams in Scott Pilgrim vs. the World, Molly Tracey in 21 Jump Street, and Kate Gregson in the TV dramedy series United States of Tara. For her portrayal of Joy "Ma" Newsome in Room, Larson won the Academy Award for Best Actress. Grace played Phoebe Spengler in Ghostbusters: Afterlife and Esther Keyes in The Handmaid's Tale, while Fuller played Dylan's stepdaughter Janice in Modern Family.
Samuel L. Jackson As Nick Fury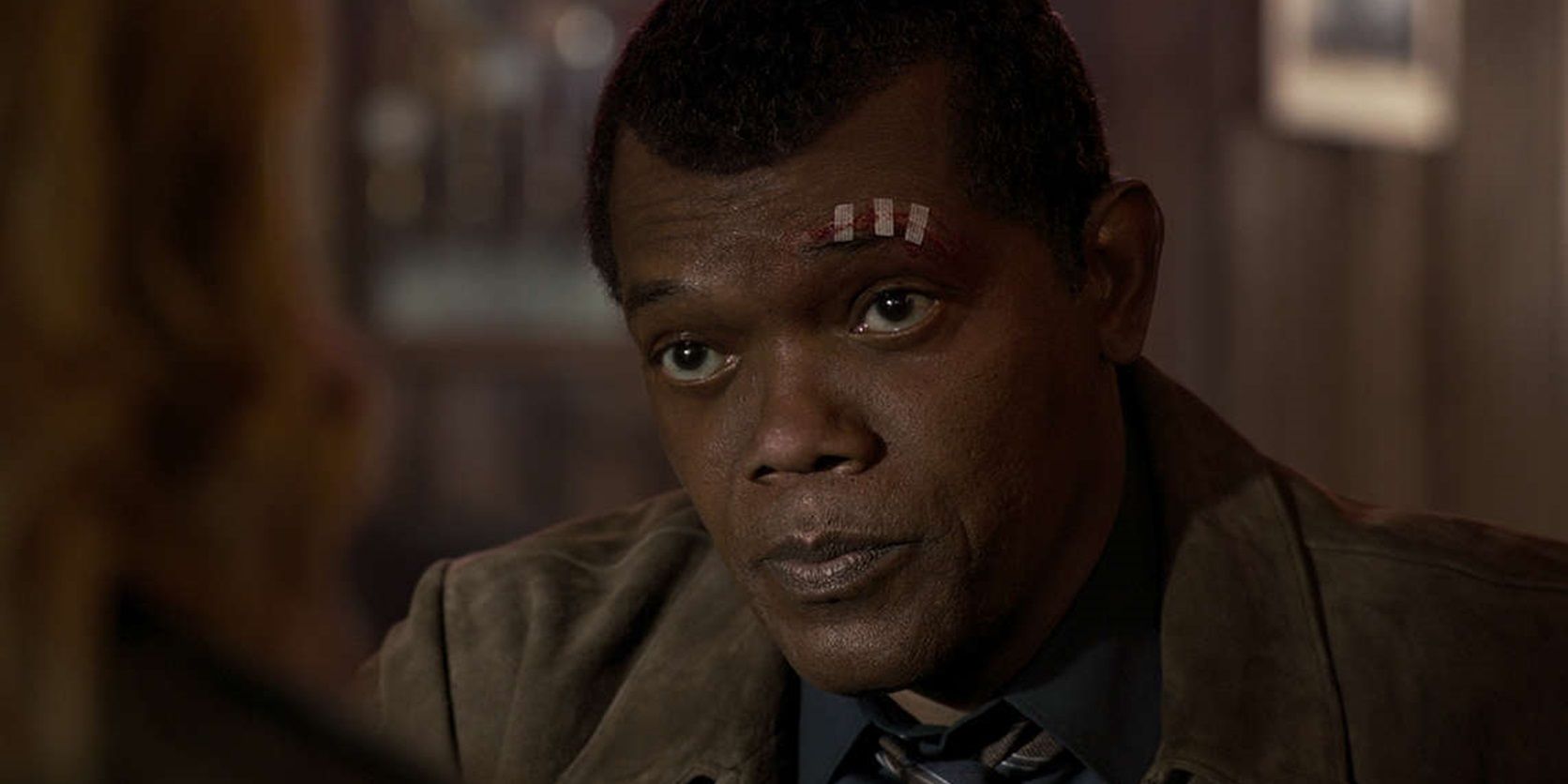 Samuel L. Jackson reprises his MCU role as Nick Fury, the future director of S.H.I.E.L.D. still making a name for himself. Jackson was digitally de-aged to suit the 1990s setting of Captain Marvel. The actor got his big break in the '90s with the role of mob hitman Jules Winnfield in Pulp Fiction. Jackson reunited with Quentin Tarantino to play Ordell Robbie in Jackie Brown, Stephen in Django Unchained, and Major Marquis Warren in The Hateful Eight. His other iconic film roles include Mr. Glass in Unbreakable, Zeus Carver in Die Hard with a Vengeance, Frozone in The Incredibles movies, and Mace Windu in the Star Wars prequel trilogy.
Ben Mendelsohn As Talos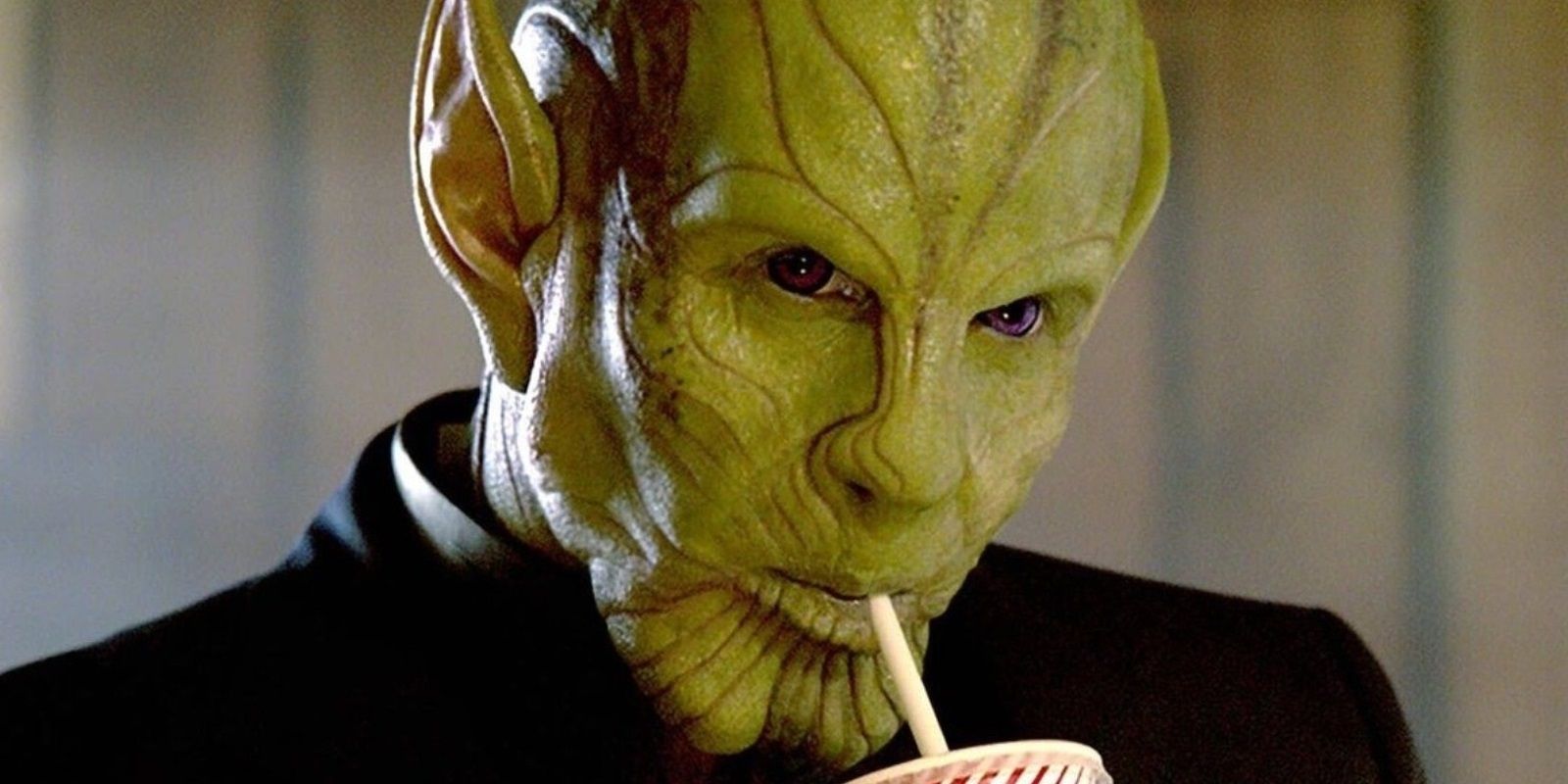 Ben Mendelsohn appears in the Captain Marvel cast as Talos, the leader of the Skrulls who goes undercover in the guise of Fury's boss at S.H.I.E.L.D., Keller. Mendelsohn got his breakout role as Trevor Leishman in the Australian coming-of-age movie The Year My Voice Broke in 1987. In blockbuster movies, Mendelsohn is best known for playing villains like Director Orson Krennic in Rogue One: A Star Wars Story, Nolan Sorrento in Ready Player One, and billionaire John Daggett in The Dark Knight Rises. Mendelsohn won an Emmy for his turn as Danny Rayburn in the Netflix thriller series Bloodline.
Lashana Lynch As Maria Rambeau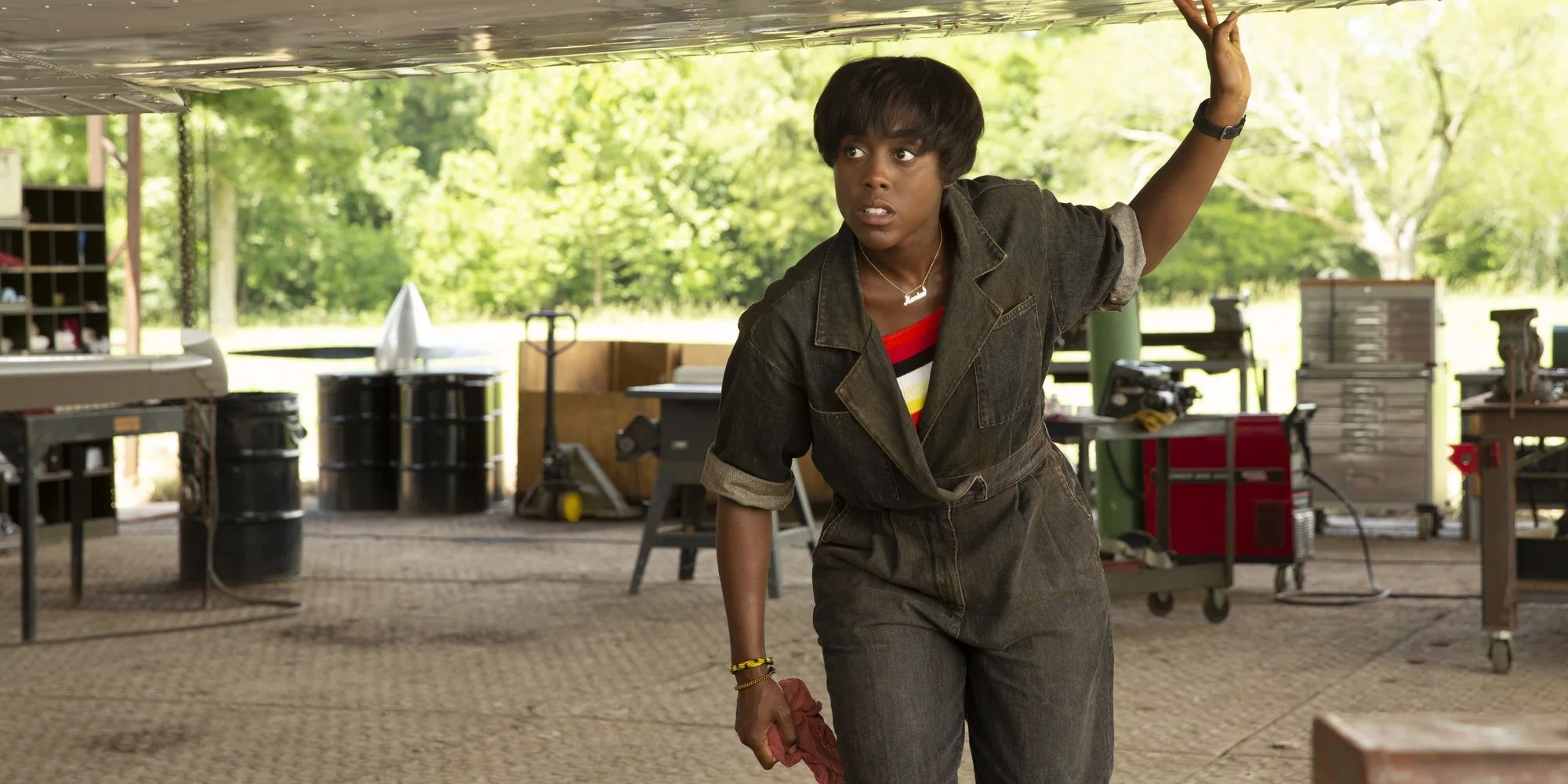 Carol's best friend Maria Rambeau, the single mother of Monica, is played by Lashana Lynch. Lynch reprised her role as a version of Maria who became Captain Marvel in Doctor Strange in the Multiverse of Madness. Lynch launched her career with the role of Rosaline Capulet in the ABC historical drama series Still Star-Crossed. Her other film roles include veteran Agojie warrior Izogie in The Woman King and MI6 agent Nomi, James Bond's successor to the callsign 007, in No Time to Die. In 2022, Lynch received the BAFTA Rising Star Award.
Annette Bening As Mar-Vell / Dr. Wendy Lawson / The Supreme Intelligence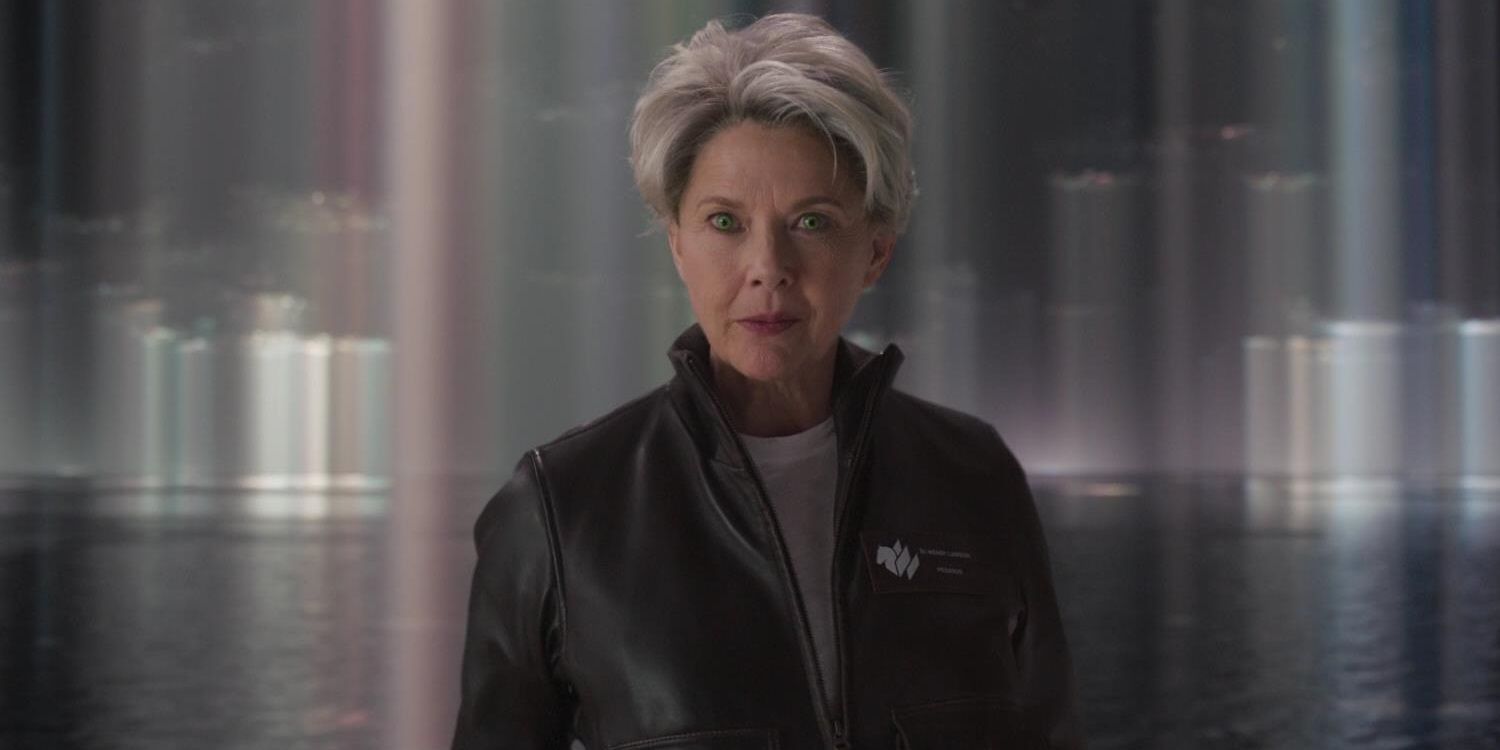 Annette Bening plays three roles in the Captain Marvel cast: rebel Kree scientist Mar-Vell, her human disguise as Carol's mentor Dr. Wendy Lawson, and the Supreme Intelligence, the A.I. ruler of the Kree Empire. Bening previously played Julia Lambert in Being Julia, Sydney Ellen Wade in The American President, and Dr. Nicole Allgood in The Kids Are All Right. She won the BAFTA and Screen Actors Guild Awards for Best Actress for her role as Carolyn Burnham in American Beauty. Bening also guest-starred as herself in Tony's extended dream sequence in The Sopranos season 5, episode 11, "The Test Dream."
Jude Law As Yon-Rogg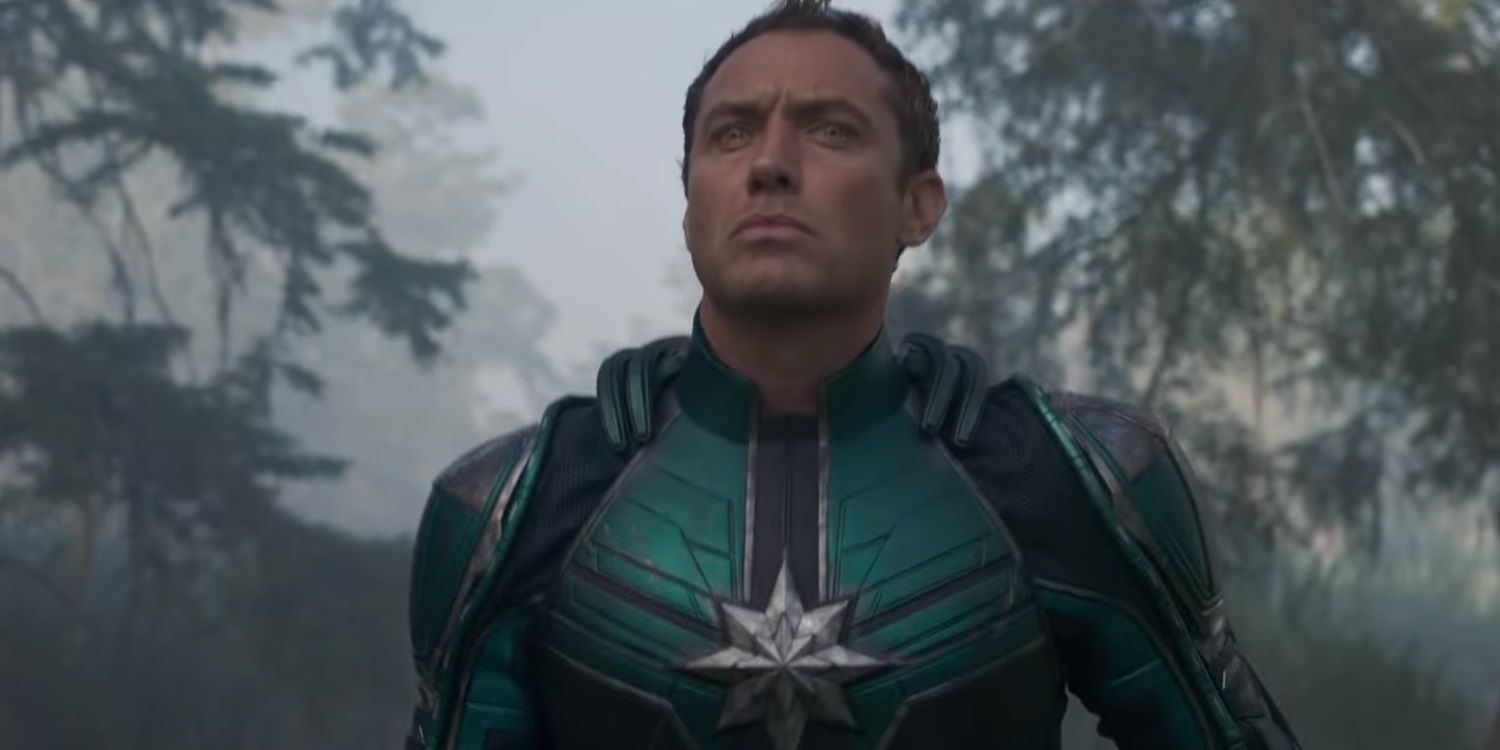 Yon-Rogg, the commander of the Kree Starforce who turns out to be the film's villain, is played by Jude Law. Law first gained recognition for his turn as Dickie Greenleaf in The Talented Mr. Ripley, which earned him the BAFTA Award for Best Actor in a Supporting Role. Law has since played Dr. John Watson in the Sherlock Holmes movies, young Albus Dumbledore in the Fantastic Beasts series, Graham Simpkins in The Holiday, and Dan Woolf in Closer. He also received Academy Award and BAFTA nominations for his performance as W.P. Inman in Cold Mountain.
Captain Marvel Supporting Cast & Characters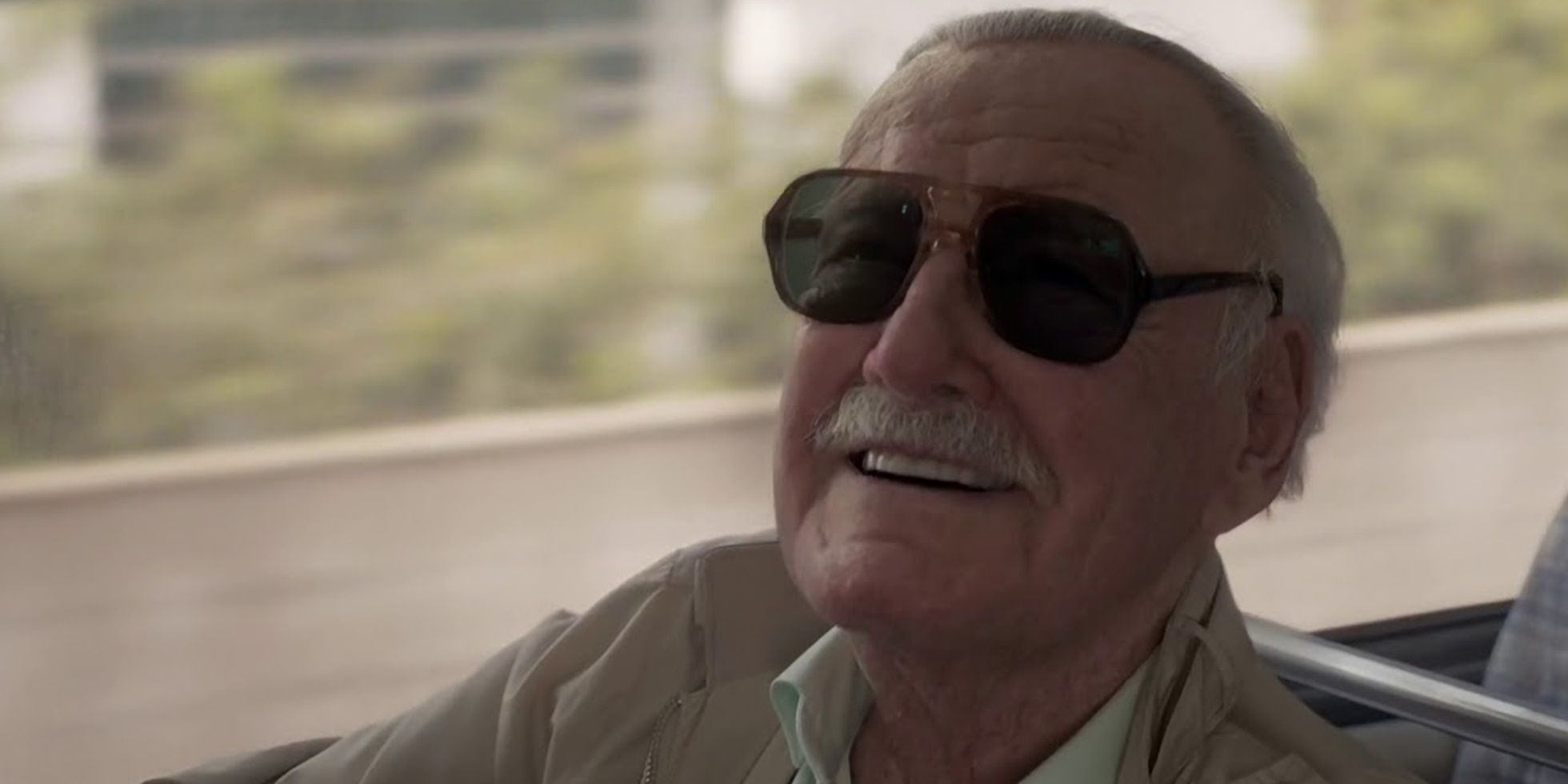 Lee Pace as Ronan the Accuser: Lee Pace reprises his role as Guardians of the Galaxy villain Ronan the Accuser in the Captain Marvel cast. Pace has also played Thranduil the Elvenking in The Hobbit trilogy, Joe MacMillan in Halt and Catch Fire, and Greg in Bodies Bodies Bodies.
Djimon Hounsou as Korath the Pursuer: Djimon Hounsou reprises his role from Guardians of the Galaxy as Ronan's enforcer, Korath the Pursuer. Hounsou rose to prominence with the role of Cinqué in Amistad, and later played Juba in Gladiator and Solomon Vandy in Blood Diamond.
Gemma Chan as Minn-Erva: Minn-Erva, a sniper on the Kree Starforce, is played by Gemma Chan. Chan is best known for playing Astrid Leong-Teo in Crazy Rich Asians and Bess of Hardwick in Mary Queen of Scots. She also voiced the villainous Namaari in Raya and the Last Dragon. Chan later played a different role in the MCU when she was cast as Sersi in Eternals.
Clark Gregg as Agent Phil Coulson: Clark Gregg reprises his MCU role as S.H.I.E.L.D. Agent Phil Coulson. Like Jackson, Gregg is digitally de-aged in Captain Marvel. Gregg is best known for his TV roles as FBI Special Agent Mike Casper in The West Wing and Christine's ex-husband Richard in The New Adventures of Old Christine.
Akira and Azari Akbar as Monica Rambeau: Maria's daughter Monica is played by sisters Akira and Azari Akbar at age 11 and age five, respectively. Akira Akbar appeared as the super-powered kid Fast Forward in We Can Be Heroes and plays Ashley Banks in the gritty reboot Bel-Air, while Azari Akbar appeared in a minor role in the pilot episode of Kidding.
Reggie, Archie, Rizzo, and Gonzo as Goose: Carol's pet Flerken, Goose, is played by four different cats named Reggie, Archie, Rizzo, and Gonzo.
Stan Lee as himself: Stan Lee, the co-creator of Captain Marvel and many other Marvel Comics characters, appears briefly as himself, rehearsing his lines for his cameo appearance in Kevin Smith's Mallrats. Lee made similar cameos in every MCU movie before his passing in 2018.
Source link